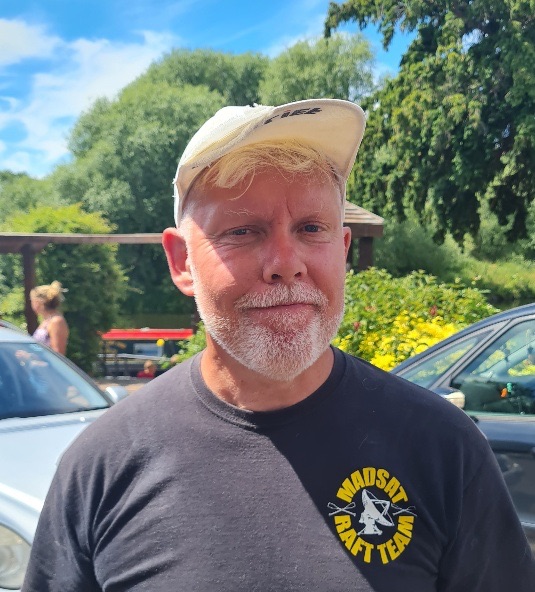 So called because he barks out the orders. It's got to be said, his bark is worse than his bite! Now in his 34th year of rafting, having started with MadSat at the teams inception as one of the BT Madley apprentices, where he still works today but now as Station Manager. Has an ambition to be stranded on a desert island with Louise Nurding.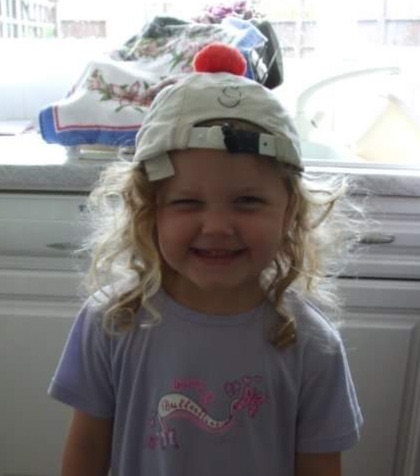 Born on day 2 of the 2004 100 mile race, completed her first race as a fetus at Minehead, actually paddled in her first race at the age of 12, completed her first 70 mile race at 13, Monkey, as the daughter of Dog, has rafting in her blood.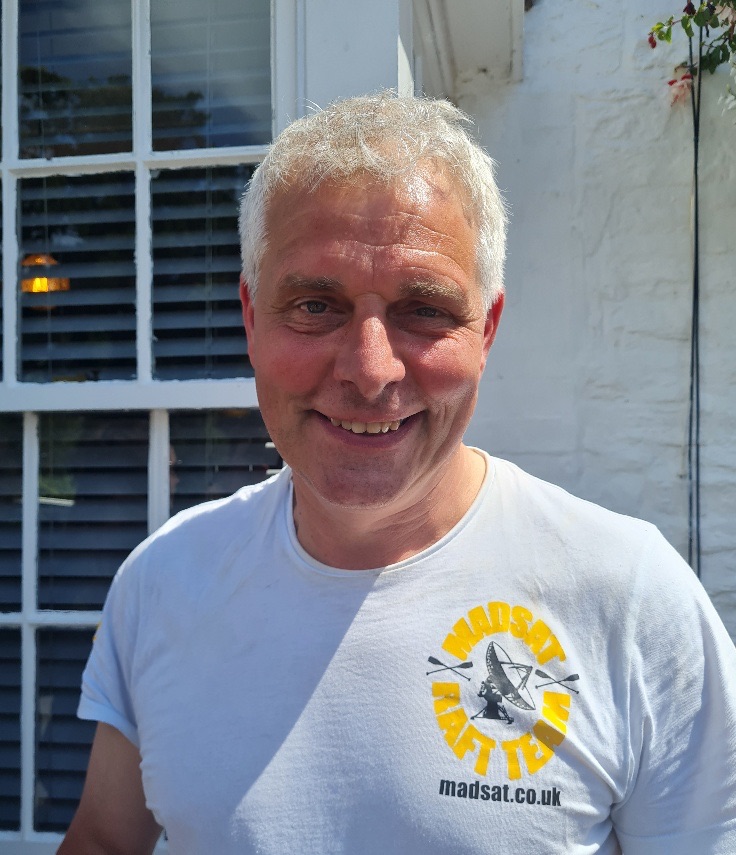 Rafted with MadSat back in the 90's when he worked at BT Madley, Geoff "retired" when he left to set up and run Townsend caravan and camping park and farm shop at Pembridge. Returned to the MadSat family due to his family, namely son Elliot and daughter Charlotte, starting the sport with us. Very determined. Very strong.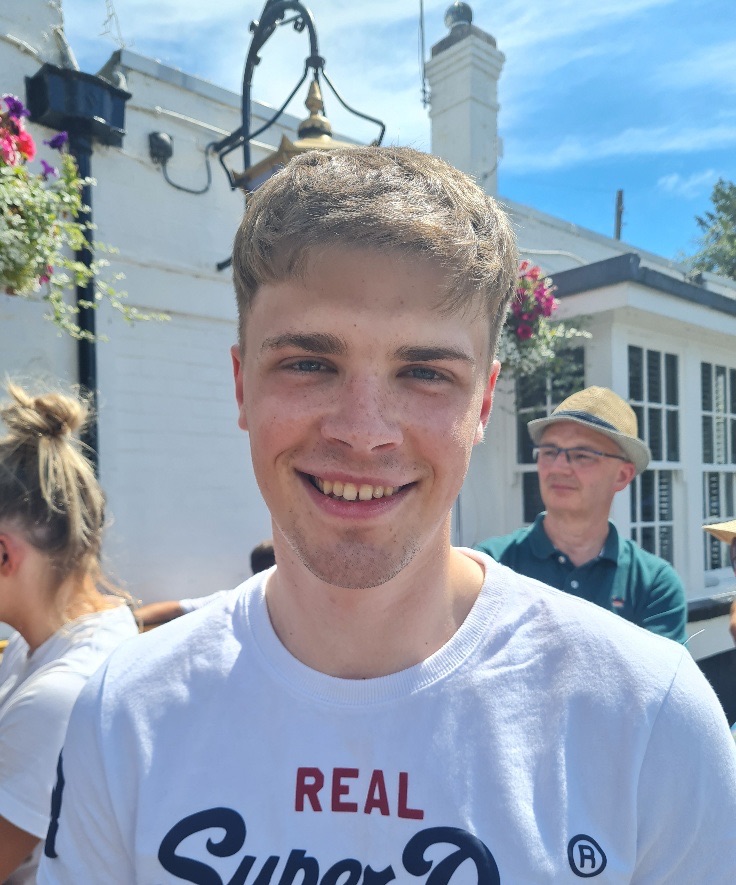 Continuing the line of BT Madley apprentices joining the team, Elliot is just completing his apprenticeship degree. Now in his 3rd year of rafting, he is probably our strongest rafter. A real benefit to the team, mucking in at every opportunity.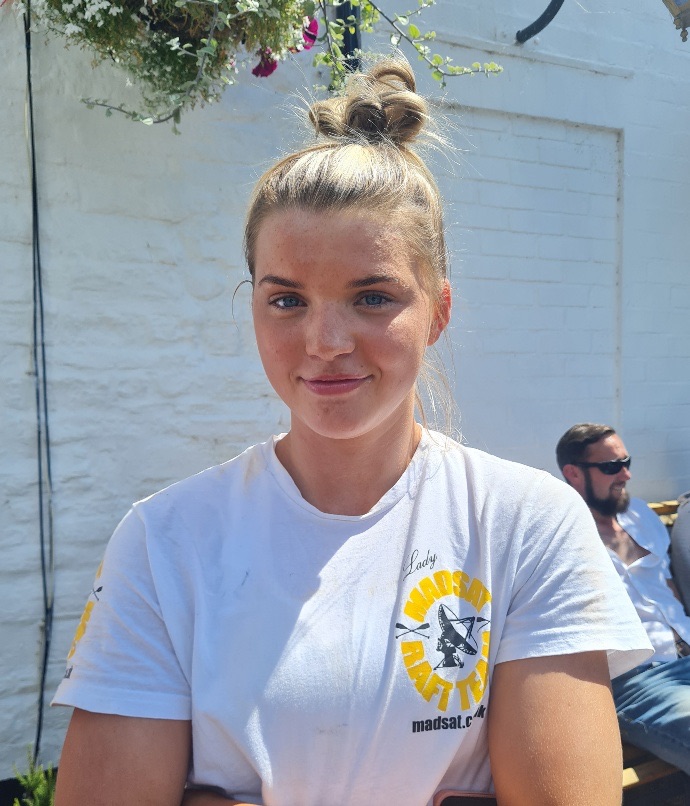 She may look small and slim, but stick a paddle in her hand and watch her fly. Charlotte, like Elliot, is quiet on the water but puts others to shame with her ability and fortitude. Wants to be a funeral director.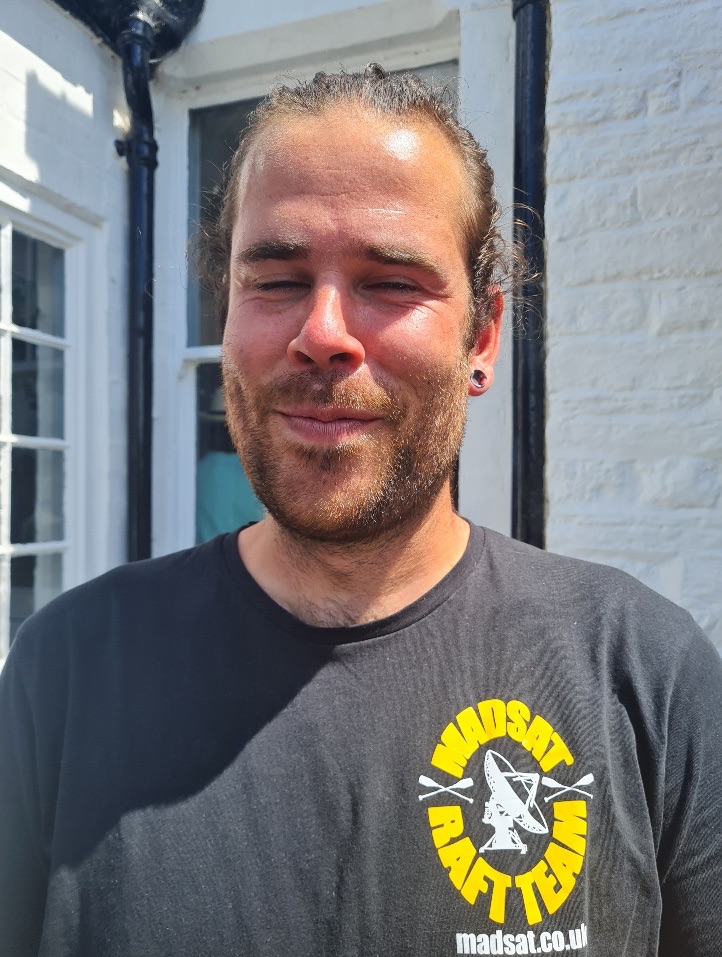 So called due to him running across the Wye in slow motion to help one of our team at a training session, Hoff is the cheery, smiley face of the team. A real laugh. Does something which involves sheep. Now in his third year of rafting, he'll be leaving us at the end of the year to go to New Zealand. Some people have no commitment!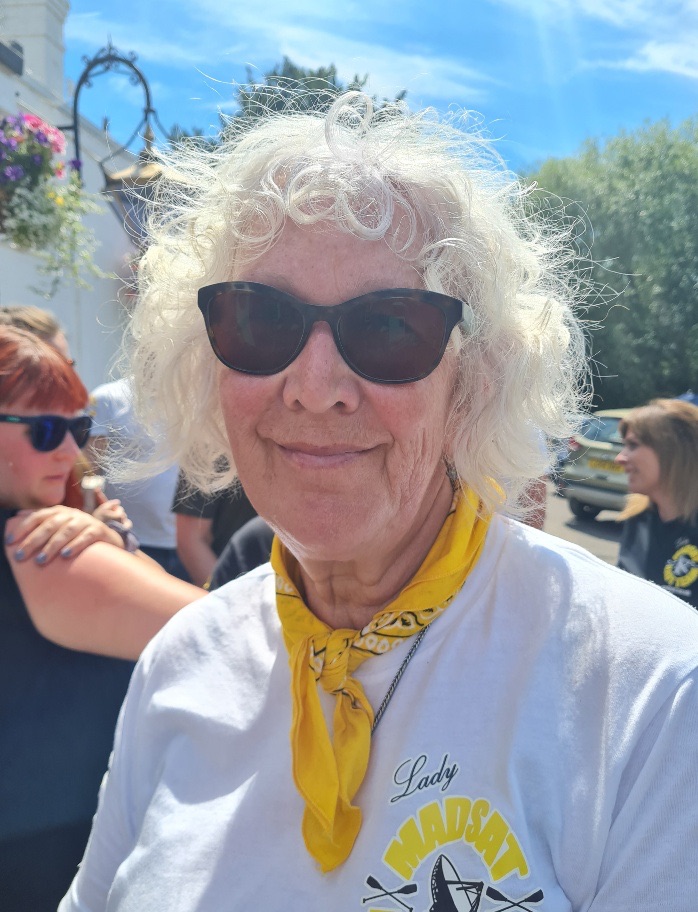 Just as Monkey, Junior and Warhorse are at the younger end of our team age range, I'm sure Geri won't mind me saying she's at the other end, as the oldest person to have ever raced with us. But does this deter her? No blinkin way! Willing to give anything a go, Geri (and her bionic leg) is the "mother" of the team and we love her for it. Used to race cars, so very competitive and determined. 2022 Newbie.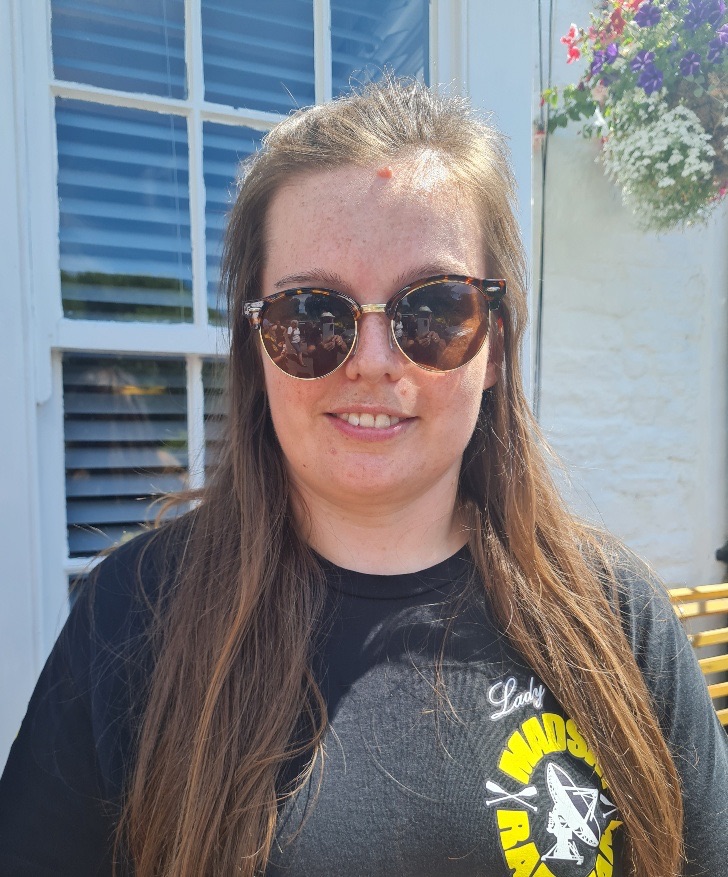 So called due to her first attempt at steering the raft, she has not just got the hang of making it go in a straight line, but her rafting technique is excellent all round. Sees the positives in everything.
2022 Newbie
So called as she always has tools to carry out repairs, Chloe got on the raft for the first time in May and despite the first couple of sessions having a few mishaps (to the raft itself) she has taken to it just like a duck to water. She listens, she applies and she delivers. 2022 Newbie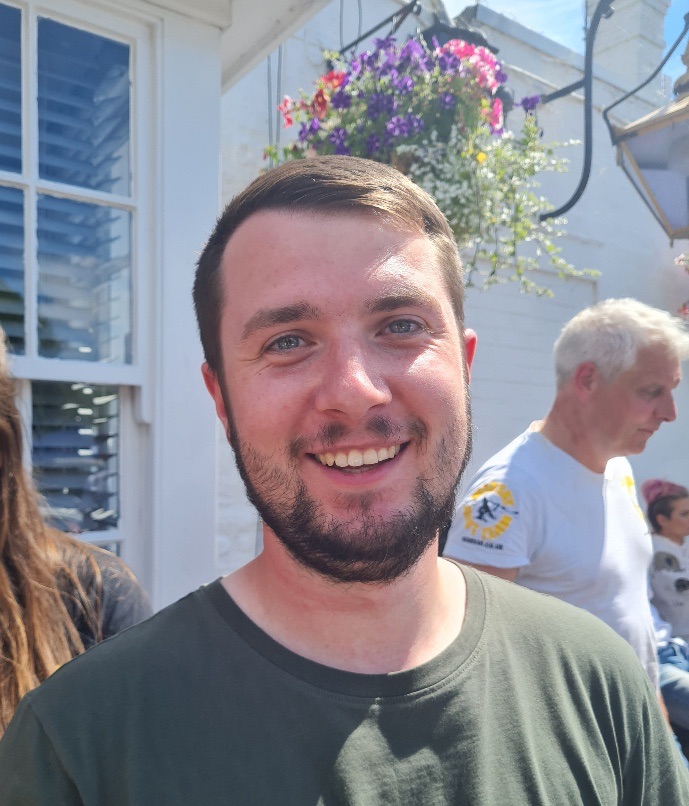 Another 2022 Newbie, Fraser works for the NHS! Like Chloe, he is keen to learn and has really developed as a rafter over the last month or so. Not that he was struggling to begin with! Is able to do Stroke, Frazzle along with Tools make up our 3 musketeers (or 3 Amigos) with…
I have never met anyone with so many different spontaneous ways to describe situations! Rambo can raft, steer and stroke. The human version of a swiss army knife. A human dynamo. If you're pencil thin, short sighted with a speech impediment, you could be the man for her. If you need a snack or a can of 7-Up, just ask Rambo. 2022 Newbie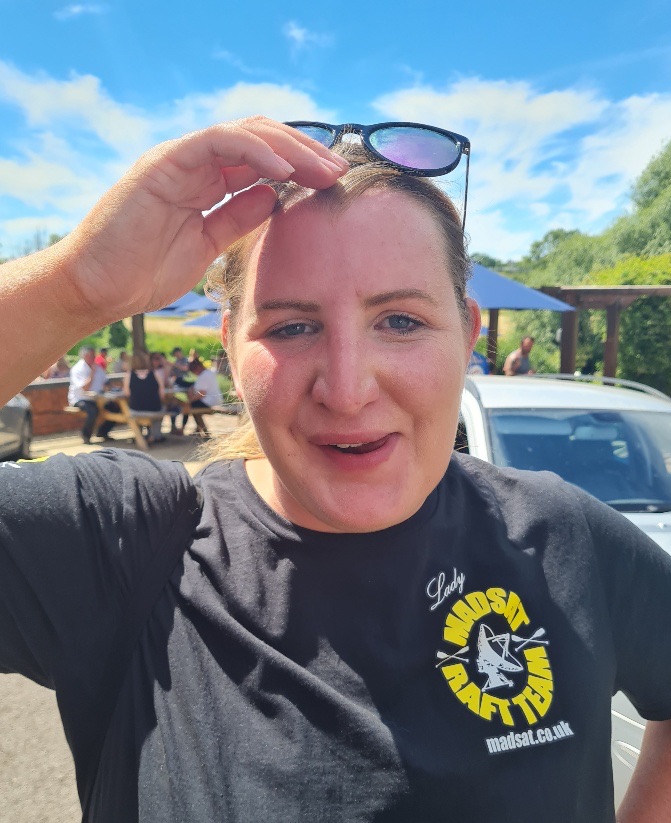 Very strong. Has a great sense of smell but a crap sense of timekeeping! Drives a battlebus. Another 2022 Newbie.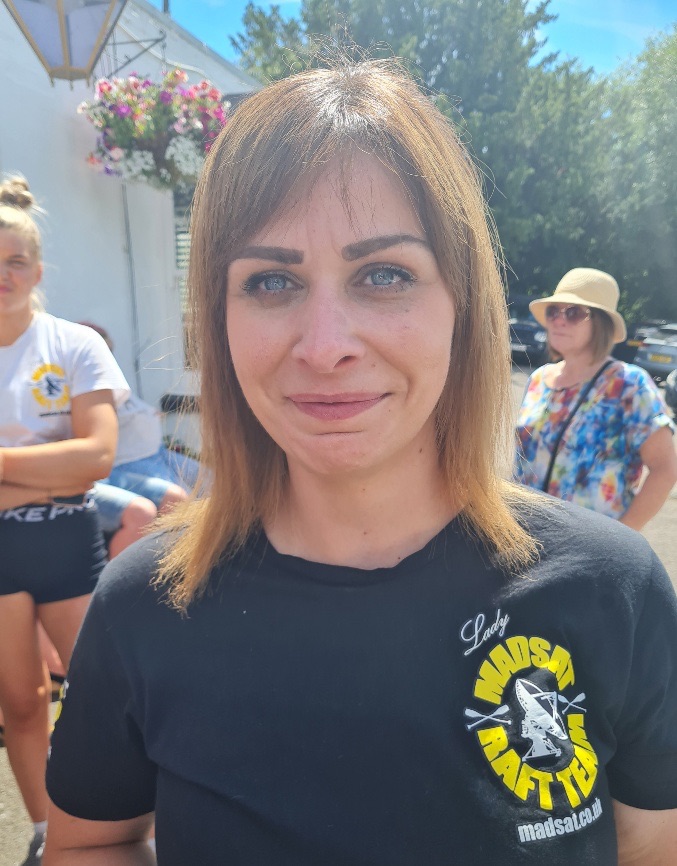 Another of our NHS contingent, Aimee is a lot better than she thinks she is, with a great technique and ability. 2022 Newbie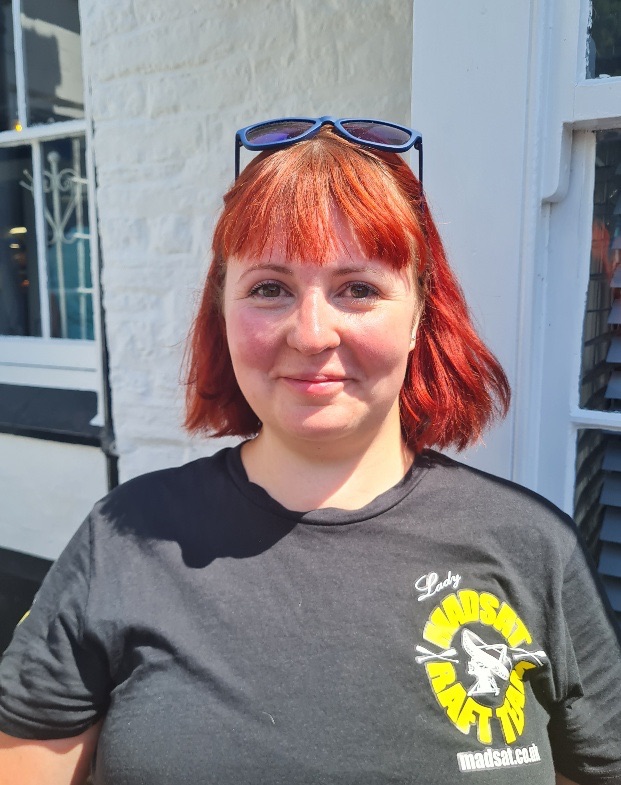 Very timid, but a real ankle biter. Don't touch that paddle with the brown handle, it's hers! 2022 Newbie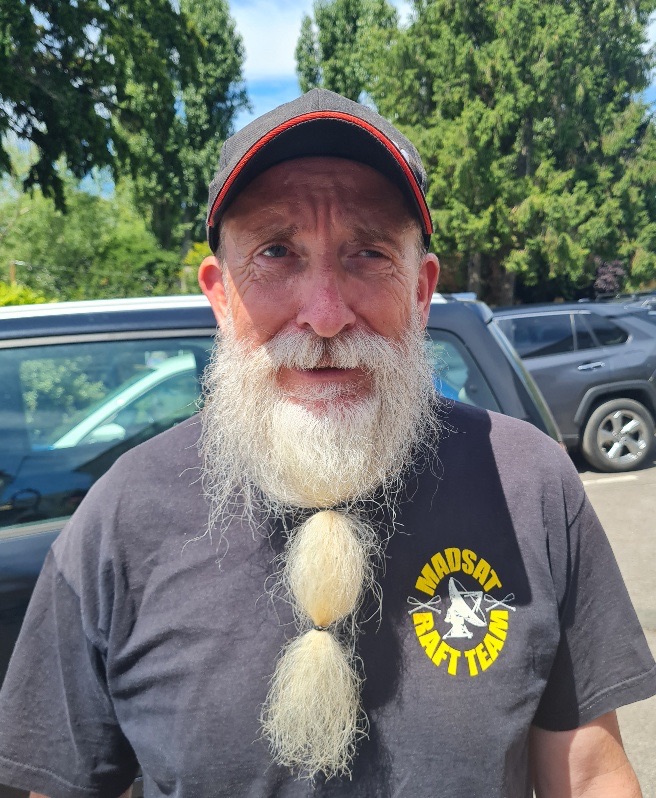 An experienced rafter, having raced years ago with Castaways and then Victory Pirates, it is a pleasure to have him as part of MadSat now.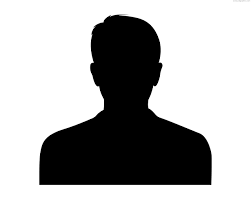 Now in his second season of rafting, Carl works within the Power team at BT Madley. Very practical and helpful and possibly more importantly, very strong, with fantastic stamina developed through his running with Hereford Couriers.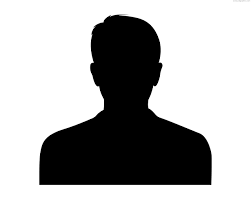 Having recently moved to Hereford from Scotland, Sarah has settled into Herefordshire life as well as rafting and brings many qualities to the team.
2022 Newbie.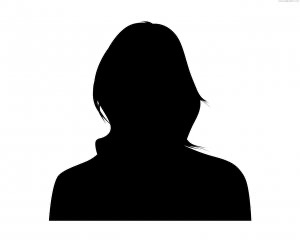 Our most recent Newbie, Emma has settled in really well. Joined in with the banter and smut from day 1.
2022 Newbie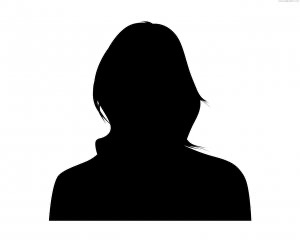 Or maybe Merlin Junior, as his son, Jack also previously rafted with Victory Pirates but is now a MadSatter, having completed his first race with us at the MadDash.